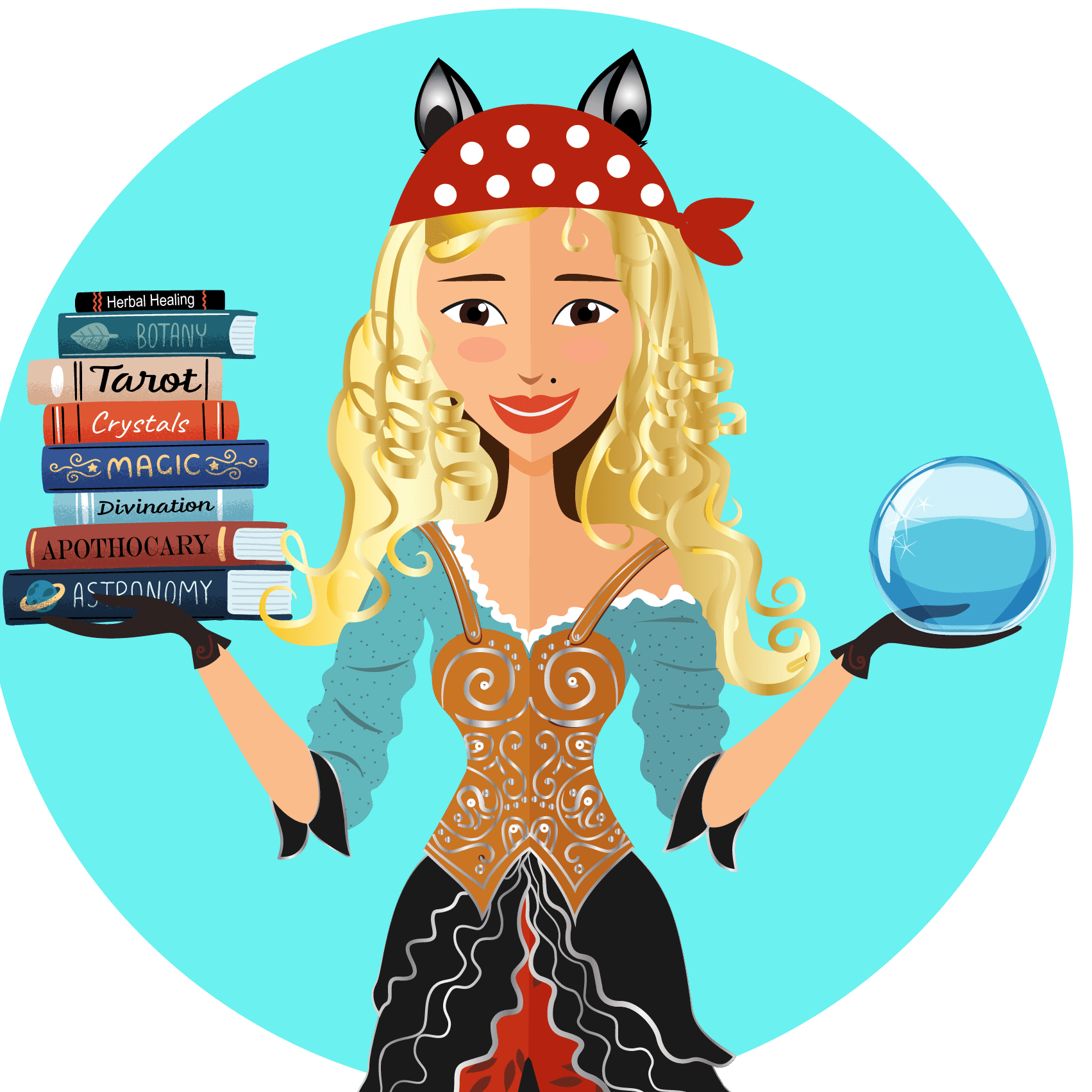 This site began as a personal project to support my passion for learning in multiple areas:
Learning Tarot, Divination and Magic.
Each time I create a page or product, I must study multiple sources for meaning and information. I personally used the Gilded Tarot as my beginner deck. Cirro Marchetti's art speaks to my soul. I also studied the Raider Waite images simply because it's the "standard" for beginners and I learn much from the illustrations & meanings, even though I don't find them beautiful. For Astrology, Dowsing and Rock magic, I'm parsing together information from any source I can find; books and websites. The herbal magic comes naturally and most of the spells and element info you find here come from my own intuition and higher self. 
Learning new code
Having a personal site with topics of passion helps me stick with the task when learning web code can be frustrating or boring. I also dreamed of creating my own perfect interactive tarot spread code with links to learn more about each card in detail directly from the results. It was definitely worth the investment of time. 
Art
While the gilded tarot is my favorite commercial deck, details of the frame and the repeated decoration around the illustrations don't hit home for me. So I took on the project of creating my own deck for personal use. Which got out of hand… lol. Making each new card forced me to spend extended time with the artwork. This brought me joy and I learned the cards better in the process.
That's how I ended up with this site: as a project for fun, learning and personal growth.
Connecting with universe and reawakening to our higher selves.
In December 2019 my world turned upside down. I was awakened clairaudiently by the winter solstice energies and began a new adventure. This site became even more of a passion as I cataloged all I was learning and wanted to support my newly remembered TRIBE of starseeds and awakened, ascending magical humans.